Gio Tama Santa Marta by Tequendama Hoteles***
Gio Tama Santa Marta by Tequendama Hoteles, strategically located facing the sea in the picturesque area of Pozos Colorados, offers not only a privileged location but also an immersive experience. Surrounded by the city's historical, archaeological and tourist attractions, the hotel is immersed in the cultural wealth of Santa Marta. In addition, its surroundings are adorned with tropical forests, lush vegetation and the most beautiful beaches in the Caribbean, creating a natural and relaxing environment to complement your stay. Enjoy the serenity facing the sea and the proximity to the wonders that Santa Marta has to offer.
Services of the Gio Tama Santa Marta by Tequendama Hoteles
24-Hour reception
WiFi
Swimming Pool
Terrace
Sea views
Massages
Restaurant
Bar
Games room
Transfer service
Non-smokers
Towels
Toiletries
Hair-drier
Closet
Activities
Satellite TV
Mini bar
Wake up service
Safe deposit box
Air conditioning
Rooms at the Gio Tama Santa Marta by Tequendama Hoteles
Do you want to live an unforgettable experience in the heart of Santa Marta?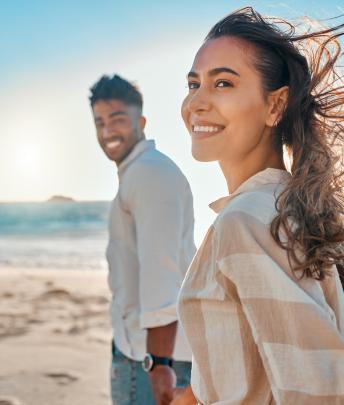 Beach experiences
You will fall in love with the Colombian Caribbean coast.
See experiences
See all experiences
Location
The Gio Tama Santa Marta by Tequendama Hoteles is located very close to the Sierra Nevada de Santa Marta and the Tayrona Park in Colombia.
Hotel opening dates
Check out time
Cancellation/prepayment policy
Cancellation and prepayment conditions may vary depending on the type of accommodation.
Policies on children's beds
Conditions for stays with children
Children of any age can be accommodated.
Children 18 years and older will be considered adults in this accommodation.
Conditions on cots and extra beds
The number of cots allowed depends on the option you choose. Check the option you have chosen to find out more.
There are no extra beds available at this property.
All cribs are subject to availability.
Pet Policies
Pets up to 25 kg are accepted with an additional cost per stay that will depend on the breed.
Accepted payment methods
GIO Hotel Tama Santa Marta accepts these cards and reserves the right to temporarily hold an amount prior to arrival.