Tayrona Ecohabs & Cabins***
Welcome to Tayrona Ecohabs & Cabañas! Your gateway to a paradise on the Caribbean coast of Colombia. Here, where the jungle meets the sea, a unique eco-lodge experience awaits you. Discover our cabins and our ecohabs perfectly integrated into nature, steps from the most beautiful beaches, and if you are looking for an even closer connection with nature, we also offer camping options. Immerse yourself in the Tayrona culture, let yourself be carried away by adventures in the jungle and relax to the rhythm of the waves. At Tayrona Ecohabs & Cabañas, authenticity and comfort come together to give you an unforgettable vacation.
Welcome to your refuge on the Caribbean coast!
Tayrona Ecohabs & Cabañas Services
Garden
Restaurant
Massages
Parking
Laundry service
Toiletries
Sea views
WiFi
Mini bar
Coffee machine
Transfer service
Non-smokers
TV
Rooms at Tayrona Ecohabs & Cabañas
Live an authentic experience in front of the Caribbean Sea!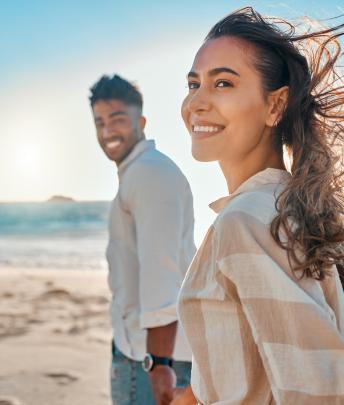 Beach experiences
You will fall in love with the Colombian Caribbean coast.
See experiences
See all experiences
Location
Tayrona Ecohabs & Cabañas is located in a privileged location facing the Caribbean Sea, allowing you to immerse yourself in the serenity of the Tayrona National Natural Park.
Hotel opening dates
Check-in time
From 13:00 to 16:00
Guests must show photo ID and credit card upon check-in.
Check out time
Cancellation/prepayment policy
Best Price Available
If you cancel up to 30 days before arrival date, NO fee will be charged. If you cancel later or if you do not show up, you will be charged the full price of the reservation.
Non Refundable Rate
Cancellation or modification of the reservation is not allowed. If you do not show up at the establishment, 100% of the reservation will be charged.
Policies on children's beds
Conditions for stays with children
Children from 6 years old can be accommodated.
To see the correct information on prices and occupancy, add the number of children you are traveling with and their ages to the search.
Conditions on cots and extra beds
There are no cots or extra beds in this accommodation.
Pet Policies