Spa at Tequendama Hotel Campestre Villavicencio
Where relaxation becomes magic
The Tequendama Hotel Campestre Villavicencio has designed a health space for you where we offer you treatments, therapies or relaxation systems; using water as the main base. Inside it has a reception, dressing room, sauna, Turkish bath and three cabins, each equipped to provide hydromassage services. On the outside it combines mirrors of water for your delight.
Equipped with wet areas which have free entry for people staying at the hotel, we also provide some services at an additional cost for a greater experience and relaxation.
What will you find in our spa?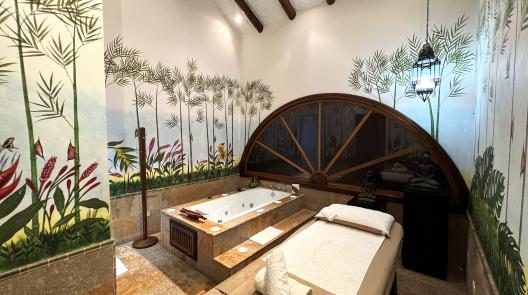 Immerse yourself in an oasis of relaxation and well-being
Our expert therapists will provide you with an exceptional massage experience and treatments. Say goodbye to stress and allow your senses to completely relax in the comfort of our massage table.
Let yourself be carried away by the soft touch of expert hands as you immerse yourself in a world of tranquility.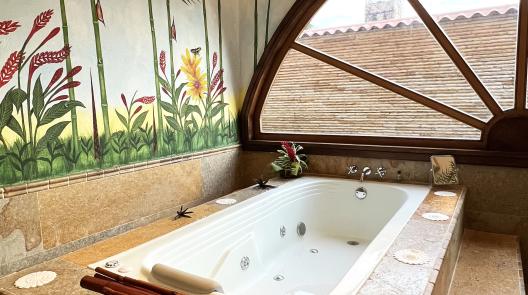 Are you looking for a perfect escape to relax?
Our foam jacuzzi awaits you with bubbles of relaxation and serenity. Immerse yourself in its warm waters and let yourself be carried away by the feeling of calm that only a jacuzzi can offer. Enjoy a moment of peace and rejuvenation as the bubbles caress your skin. It is the ideal place to disconnect and recharge your batteries.
Come and immerse yourself in the ultimate wellness experience!