Nature at its best
in Bogota
In Bogotá, nature comes to life in its various parks, offering visitors a quiet refuge in the midst of the bustling city. Immerse yourself in a world of greenery and serenity as you explore these natural treasures that the Colombian capital has to offer.
Bogota's parks are a haven of biodiversity and an oasis of tranquility in the middle of the city. They offer visitors the opportunity to escape the urban hustle and bustle and immerse themselves in the natural beauty that surrounds the Colombian capital.
Discover the native flora and fauna while you walk the ecological trails of the Eastern Hills. These trails take you through exuberant natural landscapes, offering you the opportunity to reconnect with nature and enjoy beautiful panoramic views of Bogotá.
If you prefer a more relaxed atmosphere, the city's parks, such as the Olaya Herrera National Park and the Simón Bolívar Park, are the ideal place to enjoy a quiet picnic, take a walk under the shade of hundred-year-old trees or simply relax next to a serene lake.
For the more adventurous, Bogotá also has amusement parks such as Salitre Mágico and Mundo Aventura, where you can experience strong emotions and enjoy a variety of exciting attractions.
In short, Bogota's parks are a testament to the natural beauty and biodiversity that Colombia has to offer. Whether you want to explore ecological trails, relax in peaceful surroundings, or enjoy the excitement of an amusement park, Bogotá has something for every nature and adventure lover.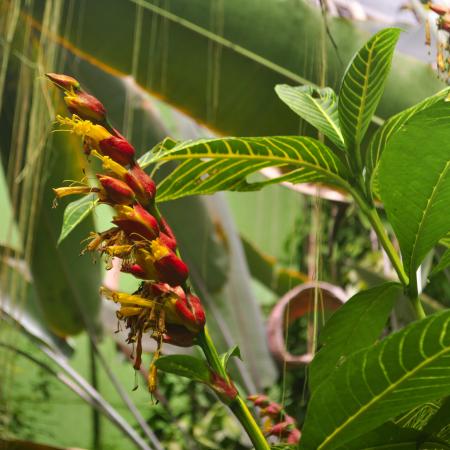 Botanical Garden of Bogota
Marvel at the tropical flowers and exotic plants representative of the Andean forest. Delight your senses with the aromas of herbs, observe the tall and ancient oaks, you will marvel at the tropical flowers and exotic plants representative of the Andean forest. Delight your senses with the scents of herbs, gaze up at tall, ancient oak trees.
Find out more about the Botanical Garden of Bogotá!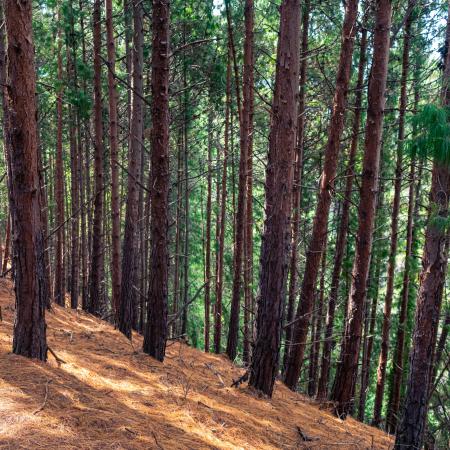 Sendero Quebrada La Vieja (Trail)
If you want to escape the hustle and bustle and disconnect from digital life, you should know the ecological trails that originate in different streams of the Eastern Hills of Bogotá. One of the most beautiful and recognized is that of Quebrada La Vieja, located in the renowned Rosales neighborhood.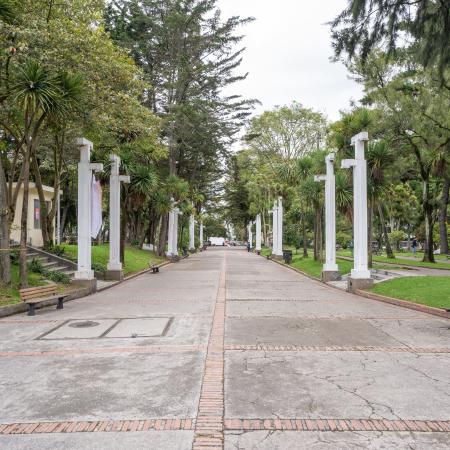 Olaya Herrera National Park
In the Olaya Herrera National Park, tourists find a place of trails and rest surrounded by large gardens, robust trees and beautiful white columns crowned with light. In its 283 hectares, the majority occupied by a forest reserve that scratches the Eastern Hills of Bogotá, you can enjoy traditional street food. The National Park is an ideal place to set up a picnic, contemplate the landscape and get out of the routine.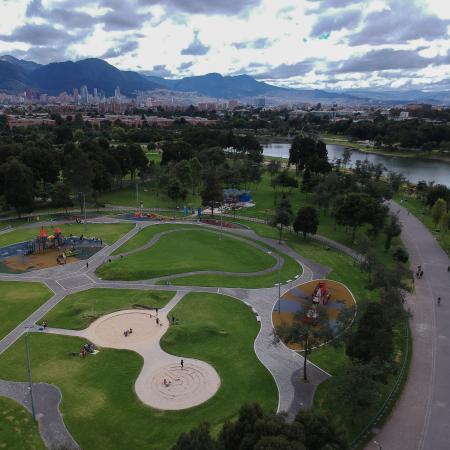 Simon Bolivar Park
Known as the lung of Bogotá, Simón Bolívar Park is a communion of several parks serving residents and visitors. You will find an area of 113 hectares! made up of extensive green areas, a significant forest layer and a large infrastructure that includes pedestrian paths, avenues, lakes, cycle paths and spaces for musical events with capacity for 140,000 people.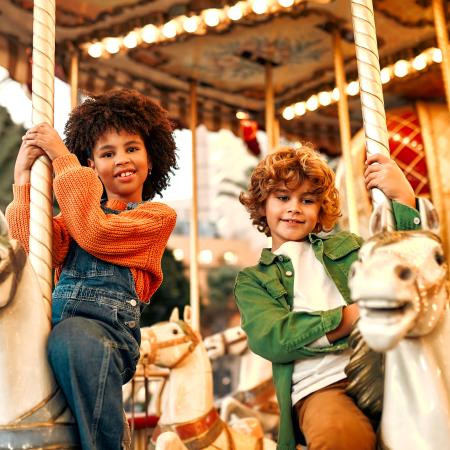 Salitre Mágico
If you want to have a day full of excitement and adrenaline, visit Salitre Mágico. This park located in an attractive sector of the city will provide you with everything you need for a wonderful day, it has large food courts, considered one of the most modern in Latin America.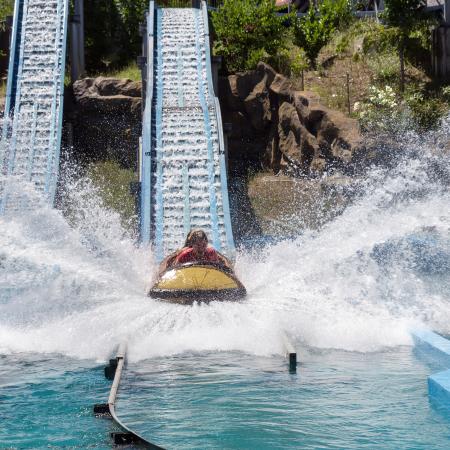 Mundo Aventura (Adventure World)
Mundo Aventura is the number one amusement park in Colombia by number of visitors and is of great importance in the national context due to the social work it carries out, since it is a non-profit entity.