Immerse yourself in the cultural richness
of Villavicencio
Explore Villavicencio's rich cultural heritage through a variety of artistic and architectural experiences. From the majesty of the Nuestra Señora del Carmen Cathedral, a symbol of the faith and history of the city, to the charm of Parque del Hacha, a tribute to an illustrious Colombian writer, you will find corners full of meaning and beauty. The Casa de la Cultura Jorge Eliecer Gaitán invites you to discover local cultural manifestations through its museum, library and cinema club.
Villavicencio is a place where history is intertwined with creativity, and every corner offers you a window into the local culture. Come and let yourself be inspired by the cultural richness of our city.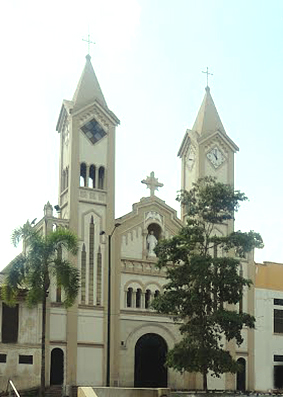 Our Lady of Mount Carmel Cathedral
Get to know the main church of the Archdiocese of Villavicencio, which was elevated to a cathedral by Pope Paul VI.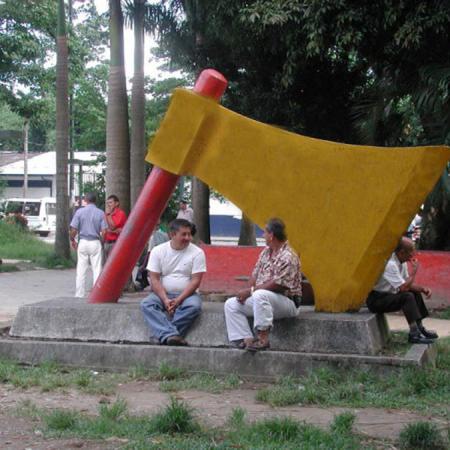 Parque del Hacha (Ax Park)
One of the oldest parks in Villavicencio, built in homage to José Eustacio Rivera, writer of "La Vorágine" and where in the center of the park there is a giant axe.
Image: Rockatronic, CC BY-SA 4.0 , via Wikimedia Commons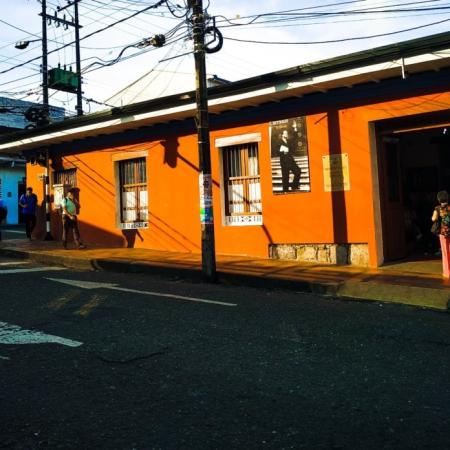 House of Culture Jorge Eliecer Gaitán
Former residence of the now deceased populist leader Jorge Eliecer Gaitán where there is currently a museum, where different cultural manifestations of the city are exhibited. It has a library and Cinema Club.
Image: Villavicencio Tourism