Explore the magic of the surroundings
from Cartagena
Immerse yourself in the history and natural beauty of the surroundings of Cartagena. Discover the legendary isla Barú, with its white sand beaches and the traces of historical battles. Explore the Rosario islands, a dream archipelago with crystal clear waters and options to enjoy to the fullest.
Tierra Bomba awaits you with its cultural and natural wealth. A few minutes from Cartagena, this island invites you to discover its fascinating history and explore its impressive biodiversity. In the surroundings of Cartagena, each corner is a jewel to discover.
Baru island
White sand beaches where approximately 20,000 people live, a historic place where the battle of Barú took place, where the galleon San José, loaded with more than 200 tons of gold and emeralds, sank.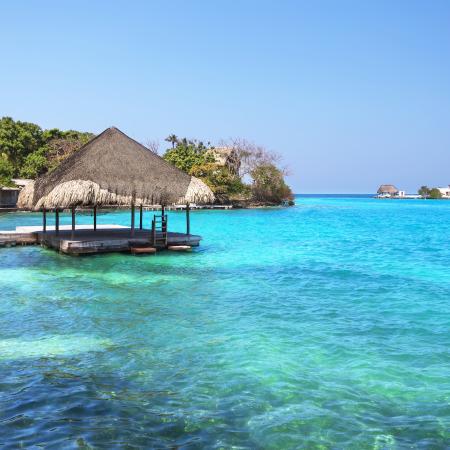 The Rosario islands
The Rosario islands are an archipelago made up of approximately 28 islands, where you will find a variety of plans to enjoy its crystal clear waters and wonderful hotels.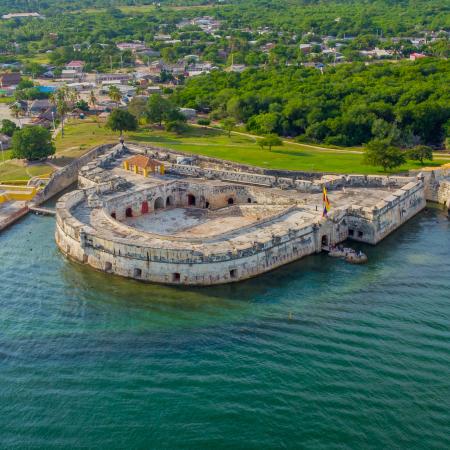 Tierra Bomba
Tierra Bomba is an island very close to Cartagena, where you can find cultural tourism knowing the history of the island and contemplating the natural wealth that exists on this great island.