Unforgettable business events
in Medellin
In Medellín, the greatness of your events takes shape in extraordinary places. One of the most outstanding treasures of the city is the Plaza Mayor de Medellín, a gigantic and unique space designed to give life to your most ambitious business events.
Do you dream of massive events that leave an indelible mark on the memory of your guests? The Plaza Mayor in Medellín is the ideal setting to make those dreams come true. This event center is not only known for its impressive size, but also for its ability to host large-scale business events.
Imagine a place where every detail is meticulously cared for, where modern infrastructure is combined with a highly professional team, and where your ideas are transformed into memorable experiences. That is what the Plaza Mayor of Medellín offers you: a space to materialize your visions and make your events stand out.
In Medellín, the Plaza Mayor is much more than an events center; it is the place where dreams come true and where your next business event can shine with its own light. Are you ready to make history at your next event?
Come and discover the greatness of the Plaza Mayor in Medellín!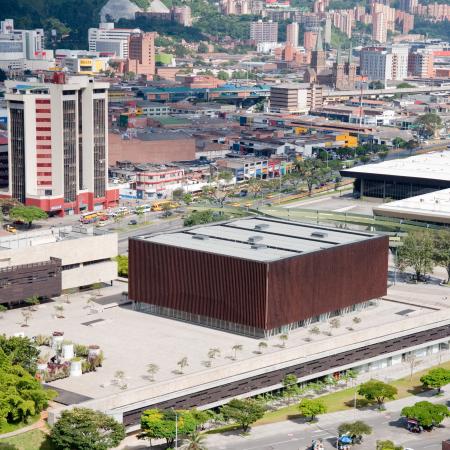 Main Square of Medellin
The Plaza Mayor in Medellín (Main Square) is a unique and giant place to hold your business events, well known for holding massive events.